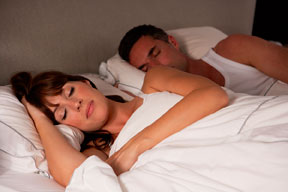 (NewsUSA)

– Sponsored News – Sleeping should be simple, but insomnia and other sleeping disorders prevent many people from getting the rest they need for good health. Internet data suggests that approximately 246,000 searches are done on "insomnia" per month, and 60 percent of American adults report having sleep-related problems several nights a week, according to the American Psychological Association.
Sleep is one form of rest, but not the only way to rest. A "certain state of ease," according to the yogi Sadhguru, provides the body with rest, even if it isn't asleep. "Learn to keep your body restful," he adds in a YouTube video on the topic of sleep quality.
When it comes to getting a good's night sleep, quality matters more than quantity. An easy, yoga-style practice called Inner Engineering has demonstrated improvement in quality of sleep without the need for sleep medication.
The Inner Engineering program features a comprehensive process that promotes optimal health by aligning the mind, body, energy and emotions. A key element of the program is Shambhavi Kriya, or Shambhavi Mahamudra Kriya. Shambhavi Kriya is a type of meditation that has been shown to improve mind and body.
In particular, Shambhavi Kriya can help improve sleep quality. A survey of participants in Inner Engineering showed that 84 percent reported improvements in insomnia symptoms with regular practice of Shambhavi Kriya.
In a recent study, adults who practiced Shambhavi Kriya had twice the amount of REM sleep (the deepest, most restful part of sleep) as those who didn't practice. In addition, those in the Shambhavi group fell asleep in one-eighth the time and reached REM sleep in one-third the time as nonpractitioners.
The Inner Engineering program, developed by Sadhguru, is designed not only to improve sleep, but also to serve as an antidote for stress and help promote restful feelings throughout the day. "Being restful alleviates chronic ailments and improves your immune system and healing," according to the Inner Engineering website. "[Being restful] also improves mental health by reducing anxiety, stress and depression, allowing you to be happier."
For more information about the Inner Engineering program, as well as more details about ways to improve your sleep and health, visit www.innerengineering.com.
original post by http://www.newsusa.com/articles/article/sleep-better-at-night-feel-better-during-the-day.aspx at NewsUSA Health