Selling a House With Zero Curb Appeal? Now There's a Marketplace for That! – RealLightning.com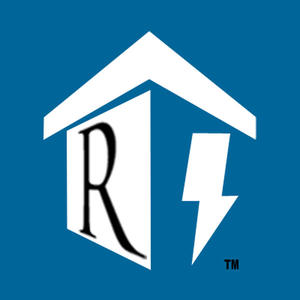 "The next 100 new members get 100 Points, up to a $100 value, to boost their Basic Property Listing with Premium Visibility features," says company spokesman Robby Hammer.
PALO ALTO, CA, March 28, 2019 /24-7PressRelease/ — Now, there's a smarter, speedier way to sell just about any kind of real property. RealLightning.com connects property sellers to active buyers in the off-market and "ugly house" property marketplace. Good news – basic property listings are free, and it's easy to boost to Premium Visibility level for a nominal fee.
Hope for Problem Properties:
Did you inherit a house, condo, or time share? Has your property remained unsold for months? Does the property lack curb appeal, or require repairs? Are you relocating, with no time to make repairs, or they're just too expensive to make on your own? Are you a landlord with a vacated rental that you're ready to sell?
RealLightning.com is the marketplace for your:
· Unwanted inherited property
· For Sale by Owner (FSBO)
· Vacant rentals
· Older home needing upgrades
· Auction property
· City owned surplus property
· Handyman special
· "Fugly" house
· Properties offered at 10%+ below market
No MLS required to list:
Sellers are not required to be on a real estate Mutli-List (MLS). Buyers, brokers, and agents can contact sellers via private message or chat.
It's free to list properties of any type, including:
· Single family homes
· Condominiums
· Mobile homes
· Vacation homes
· Time shares
· Duplex/triplex
· Multi-family
· Vacant land & lots
· Knock-downs
· Commercial properties, too
Hidden Gems for the Right Buyers:
There is a world of buyers who seek hidden-gem properties that others miss, and they're actively scouting for below-market-priced properties. Importantly, these buyers search nationwide – they don't need to be local to buy.
Were you told your property is impossible to sell because it is not up to code or didn't pass inspection? Real Lightning gets your property in front of cash buyers, investors, house flippers, and handyman bargain hunters who know how to navigate the complexities of inspections, permits, and larger repairs – issues that stop conventional buyers in their tracks.
To compensate for the time and cost of repairs, your investment buyer needs to buy below market. By reducing your price 10%, 20%, or more, your property sale makes good business sense to your buyer, and lets you move on from the property quicker – with cash in hand.
About Us: Real Lightning™ provides advertising and promotional opportunities for commercial and residential property, and real estate related goods and services. Real Lightning serves the entire United States and U.S. Territories, including Puerto Rico, U.S. Virgin Islands, Guam, American Samoa, and the Northern Mariana Islands. RealLightning.com is another great business created with Brilliant Factory, Inc.
# # #
Published at Thu, 28 Mar 2019 07:00:00 +0000