Voice activated devices can be used to break into your home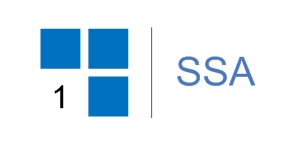 It is possible to unlock your front-door or disarm an alarm system that is controlled by a voice activated device, all from outside the home.
LEESBURG, Va.
–
June 3, 2017
–
PRLog
— 1SSA, LLC is a cybersecurity company in Northern Virginia conducting research, providing consulting services and offering security devices.
During our research we were able to use a Vibration speaker connected to the Window of an outside door to control a voice activated device. This allows for disarming alarm systems or unlocking doors that are integrated with the voice activated device.
It needs to be understood that this is not a flaw by an individual vendor but a systematic problem with voice activated devices. Some of the devices reviewed offer a level of voice recognitation that unfortunately is not sophisticated enough to prevent the attack.
To avoid that an intruder can enter a premise, users of voice activated devices of e.g. Amazon's Alexa or Google's Home, should deactivate the microphone (see manual of device) before leaving their homes.
1SSA, LLC offers consulting service around Smarthome Security and can be reached at contact@1ssa.net or +1-571-982-9907.
A video that shows the actual attack can be found on our YouTube channel at https://youtu.be/Tx04Wx9P_4Q.
Published at Sun, 04 Jun 2017 00:48:59 +0000