ShopMyCause Launches in Virginia to Power Investment in Local Communities
MIDLOTHIAN, Va., Sept. 12, 2019 (SEND2PRESS NEWSWIRE) — ShopMyCause, a socially conscious e-commerce start-up, has launched in Virginia this month with a unique model that connects local businesses and customers to raise money for community organizations serving kids.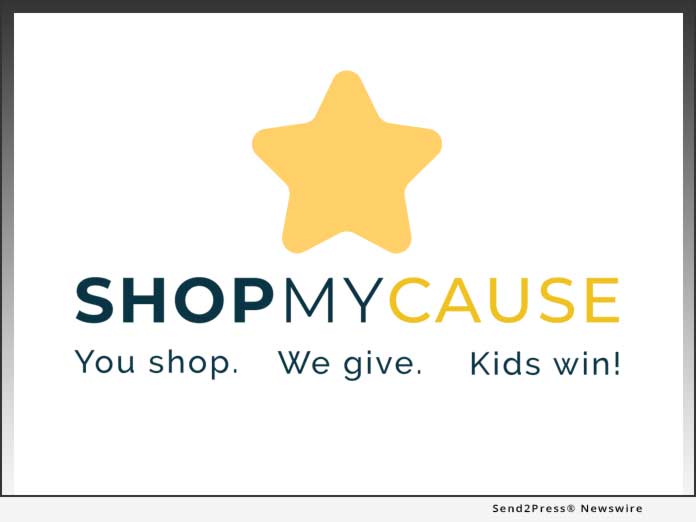 Tech innovator Chris Martin is initially targeting the shopping platform (https://shopmycause.org) to serve three key Virginia markets: Greater Richmond, northern Virginia and Hampton Roads.
"ShopMyCause is a socially conscious e-commerce startup working to give consumers and businesses more options to connect in ways that power investment back into our communities," said Martin, a Richmond resident with 25 years of experience in technology and finance.
"As parents we owe a huge debt of gratitude to the educators, coaches, and other caretakers who invest their love and energy to help our children learn and grow. It is essential we continue to use technology creatively to expand options for the business community to funnel more funding to these heroes, so all our children are given the opportunities they deserve."
This new online shopping platform helps local businesses by promoting their goods and services to community parents and other supporters. ShopMyCause is currently engaging businesses who are interested in attracting new customers while making a positive impact. These businesses craft offers that are listed on the site with a percentage of each sale going to support youth focused organizations.
"Businesses are asked all the time for money to support worthy causes. Unfortunately, it is typically hard for them to see whether their financial support is helping their bottom line. This limits what they are willing to invest."
Chris expands on the benefits of the concept: "The ShopMyCause platform creates a much stronger link to real business results. When doing good translates directly to more business, it opens up entirely new possibilities."
Schools, PTAs, athletic teams, nonprofits, and others are partnering with ShopMyCause to offer their boards, parents, and fundraising teams the platform. Where other national businesses typically give only a small percentage, ShopMyCause works with caring local businesses and targets a much higher rate so customers' collective purchases make a big impact. Local businesses support local organizations so both the businesses and kids gain.
"We are excited about our partnership with ShopMyCause," said Ingrid Aardahl, owner of Balanced Yoga, a community business in Burke, Virginia. "This allows us to serve new customers while giving back to the local schools and other organizations helping kids. It makes sense for our business and is more aligned with our values than other marketing we've done in the past."
ShopMyCause is currently focused on expanding its presence in the Greater Richmond, northern Virginia and Hampton Roads markets in the coming months and will be moving into other Virginia markets and beyond in 2020.
Individuals interested in learning more about how this platform could support a business or nonprofit should contact Chris Martin at chris@shopmycause.org or visit the website at https://shopmycause.org.
About ShopMyCause:
ShopMyCause, headquartered in Richmond, Virginia is a socially conscious eCommerce startup working to give consumers and businesses more options to connect in ways that power investment back into local communities. ShopMyCause is dedicated to improving children's lives by increasing funding for organizations serving kids. The business is applying the power of the internet and social media to revolutionize online shopping and reimagine how organizations think about fundraising.
Founder Chris Martin decided to develop the company after serving 25 years in the banking and technology sector where his focus was on developing new innovations that improve customers' financial lives. ShopMyCause is committed to scaling its business throughout Virginia and is currently focused on the Northern Virginia, Richmond, and Hampton Roads markets.
Website: https://shopmycause.org
Facebook: http://facebook.com/ShopMyCause/
Twitter: https://twitter.com/shopmycause
Instagram: https://www.instagram.com/shopmycause/
News Source: ShopMyCause
Published at Thu, 12 Sep 2019 13:00:22 +0000