AC JOKES Presents Live Stand Up Comedy with Potential Health Benefits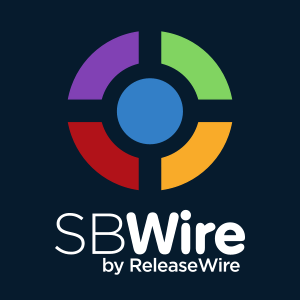 Atlantic City, NJ — (SBWIRE) — 06/14/2019 — As the area's top pick for a night on the town and affordable comedy show tickets in Atlantic City, New Jersey, AC JOKES encourages visitors of Atlantic City to attend their nightly shows in hopes of aiding their health.
As bizarre as that may sound, there has been plenty of research on the positive mental and physical effects that regular laughter can have on individuals. Not only does laughing burn calories and increase the oxygen and endorphins in one's bloodstream, but another byproduct of laughter is disease-fighting antibodies.
Beyond the physical phenomena observed by routine laughter, attending comedy shows helps give individuals the opportunity to blow off some steam and let their stress dissipate.
Area visitors are encouraged to spend a night caring for their health and well-being while enjoying live entertainment from the talented stand up comedians scheduled on AC JOKES' Atlantic City, NJ, comedy show calendar.
As the only comedy company run completely by the comedians themselves, attending one of their shows will be something you won't regret and certainly will never forget.
"When you finished gambling, and when you're all full from the great food, come down to see a show!" says Ray Vazquez, AC JOKES' Co-Owner.
To find out more information about AC JOKES' upcoming stand up comedy shows at an array of clubs across Atlantic City, give their team a call today at 609-ACJOKES or fill out a contact form online to inquire about tickets.
About AC JOKES
AC JOKES is a comedy club and group based out of Atlantic City, NJ. They offer nightly comedy at a variety of venues including the Blue Martini Room at Bally's Atlantic City Hotel and Casino, Caesar's Mall, and Tropicana. AC JOKES consists of eight resident comedians as well as a range of additional guest comedians. Together, the group delivers fantastic comedy acts, each comedian hand-picked as one of the East Coast's best comedians and stand-up acts. To learn more or for a schedule of the shows, visit https://www.acjokes.com/.
Published at Fri, 14 Jun 2019 14:31:00 +0000