Unique Sponsorship Fuels Beloved Nascar Driver's Returns To The Track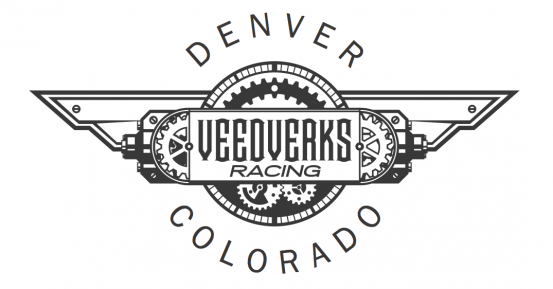 KANSAS CITY, Kan. – May 11, 2017 – PRLog — UNIQUE SPONSORSHIP FUELS BELOVED NASCAR DRIVER'S RETURNS TO THE TRACK
Saturday May 13, 2017
Kansas Speedway
Kansas City, Kansas.
History will be made this weekend as NASCAR Driver Carl Long, #66 in the Chevrolet  takes the track with a first of it's kind sponsor, Veedverks.
The world will tune in to see this race marked as a ground breaking moment in NASCAR history. Veedverks hopes to see more doors open for sponsorship opportunities for companies like his in the future.
CEO of Veedverks, Travis Lippert proclaims the importance of this event, " We are honored to be the primary sponsor on Carl Long's 66 Chevrolet in his long over due return to the Monster Energy NASCAR Cup Series at Kansas Speedway. Veedverks is beyond proud to be participating in one of the biggest underdog comeback stories in NASCAR history. Our team came out from Denver & we have many new NASCAR fans watching nationwide in support. We will be down in the pit to help celebrate his return and cheer him on.
Carl Long commented, "I am pleased they have come on board with Motorsports Business Management. We are both small budget businesses. Travis knows the value of Nascar Cup advertisement. His small company and our small team are coming together in participation in a much larger national event."
Carl Long is managed by Motorsports Business Management, LLC. MBM Motorsports is a race team based out of Statesville, NC. MBM currently competes in the NASCAR Monster Energy Cup Series, NASCAR Xfinity Series, and the ARCA racing series
To find out more about Veedverks or for wholesale product opportunities visit their website at www.veedverks.com .
For more information Motorsports Business Management, LLC visit his website www.mbmmotorsports.com  or their official Facebookhttps://www.facebook.com/MBMMotorsports/.
All media inquiries should be sent to Veedverks Public Relations Director, Emalee Hyde via email: Emalee@Veedverks.com.
317 Words
Published at Fri, 12 May 2017 01:59:43 +0000