The Queens Business Expo is Happening at Citi Field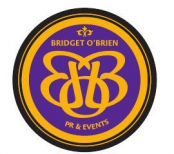 QUEENS, N.Y. – May 16, 2017 – PRLog — Join the Queens Chamber of Commerce as they hold their annual Business Expo.  There will be over 150 exhibitors, multiple educational seminars, and keynote speakers.  This year promises to be bigger and bolder with the expo taking place at Citi Field.  The Chamber is also partnering with Queens Library to support the Tiebrary Program.
The Tiebrary program was launched in 2016 to aid customers who used the library's job-seeking services. In many instances, customers taking part in job interviews either didn't own a tie or didn't realize they needed one until the day of their interview.  The ties — which the library receives through donations — come in boxes complete with illustrated instructions on how to tie a standard half-Windsor knot, as well as a list of interview tips. They can be borrowed for 21 days or even worn inside the library for customers doing a Skype or video interview.
The Queens Chamber wants to support this effort and encourage every attendee to bring a tie to donate. Every person who donates a tie during the hours of the Expo will be entered for a chance to win two tickets to our Queens Chamber Summer Boat Cruise in July, valued at $100.
"I heard Dennis Walcott speak about this program and immediately thought of our Business Expo as a great opportunity for the Queens business community to get more involved," said Thomas J. Grech, Executive Director of the Queens Chamber of Commerce. "It so important to support each other in an effort to help get people employed."
Date:  May 17, 2017
Location:  Citi Field
123-01 Roosevelt Ave
Queens, NY 11368
Time:  8:30 AM to 4:00 PM
To register, go to queenschamber.org
Published at Tue, 16 May 2017 15:43:20 +0000