SCORE New Jersey Announces Free Webinar Series to Small Business Owners & Entrepreneurs
[unable to retrieve full-text content]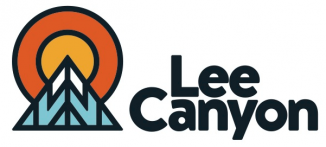 PRINCETON, N.J. – Feb. 13, 2017 – PRLog — SCORE New Jersey is pleased to announce the launch of a new webinar series, geared toward small business owners and entrepreneurs throughout the state, with a wide array of topics to help start, or grow, their small businesses. The program, known as Webinar Wednesday, will hold the first in the series on March 1, 2017 starting at 7:00 pm. By hosting this program as a webinar, it allows SCORE clients to take part in the webinar from the comfort of their own home or office.
The topic of the first webinar is Business Identity Theft, and will be presented by Bryan Coffey, a Stakeholder Liaison and Kate Hunyady, a Senior Stakeholder Liaison, both with the Internal Revenue Service. This webinar will cover topics about business identity theft all small business owners should learn about, such as the warning signs of business identity theft, IRS efforts to combat business identity theft, protecting your employee/client data, and steps for business victims of identity theft, to name a few. This webinar is free to register and will last about one hour. Interested business owners can get more information, register and request the call-in details at this link: https://princeton.score.org
A series of additional topics of interest for small businesses has been planned by SCORE.  Future topics include social media marketing, securing financing, and driving sales.  These will be offered monthly as part of the SCORE Webinar Wednesday program and details on each event will also be announced at https://princeton.score.org.
There are eight local SCORE Chapters in New Jersey including Princeton, Essex Hudson Union (Newark), Southern, Northwest, Monmouth, Northeast, Central, and Ocean. SCORE is a nonprofit association dedicated to helping small businesses get off the ground, grow, and achieve their goals through education and mentorship for over 50 years. Supported by the U.S. Small Business Administration (SBA), SCORE retains a network of 11,000+ volunteers, delivering their services at no charge, or very low cost to business owners and entrepreneurs. SCORE Volunteers provide confidential business mentoring and expertise across 62 industries, free to low cost seminars, and local workshops, as well as webinars and online business tools. With over 320 chapters across the U.S. and its territories, the organization can match entrepreneurs with local, volunteer mentors and business resources. SCORE is headquartered in Herndon, VA. To find out more about your local SCORE chapter, please visithttps://www.score.org/find-location.
Published at Mon, 13 Feb 2017 23:08:04 +0000