Wash Ninja® Green Friendly Car Care Launching Lemonade Ninja with 10-Year-Old Kidpreneur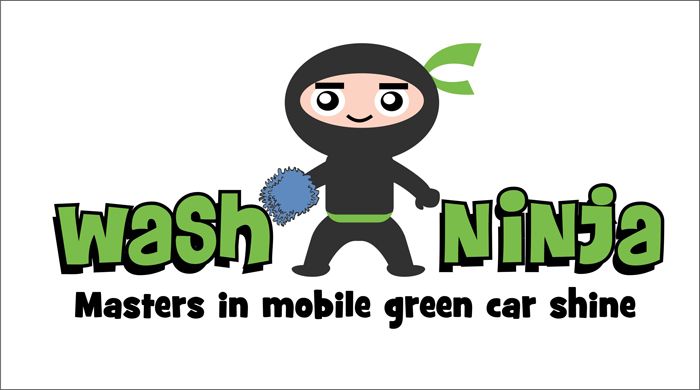 JACKSONVILLE, Fla. – May 16, 2017 – PRLog — Wash Ninja, Inc., provider of hose free green friendly automotive detailing & protection services creates a new 'Ninja' with 10-year-old kidpreneur.
Just over 1 year ago Wash Ninja® launched green-friendly automotive detailing and protection services saving an estimated 70,000 gallons of water per year and recently announced an eco-auto care product line set to debut in the automotive market soon.
The 5-star rated startup and Florida corporation has released their new dual logos featuring a craft lemonade beverage with 10-year-old kidpreneur, Kilian Hogan Sinclair.  His logo sketch prior to the approved Lemonade Ninja logos is provided on the Wash Ninja company website. Kilian is excited to introduce his new professional image with a premium bottled craft product and professional labeling.
Kilian has been seen in Julington Creek Plantation on weekends as an enthusiastic kid with lots of spirit to provide the best lemonade and service.  With his desire to take this business to the next level and being part of the Wash Ninja® family, Lemonade Ninja was born and now directs to the official Wash Ninja® company website.
The green-friendly Wash Ninja® car care product line will feature Lemonade Ninja as a premium craft thirst quenching beverage Made in the USA and born in Jacksonville, FL.  The company plans a co-branded market strategy to introduce Lemonade Ninja at car shows, through auto specialty stores, and with other local food and beverage stores and companies interested in a premium product from a highly-rated niche green friendly company focused on service.
The Wash Ninja® company has released the Lemonade Ninja logos on their website and social media channels to over 50,000 followers.  Based on followers in Jacksonville, FL, Wash Ninja® (@washninja) is a Top 50 Twitter account.  Fans can follow Lemonade Ninja on Twitter (@lemonade_ninja) with nearly 2,000 followers. The startup acquired the 'Greenfriend.ly' domain last year solidifying their name stake in the eco world, which currently redirects to the Wash Ninja® company website.
The organization contributes a portion of all sales to the environment and considers all aspects of environment in their business operations.  The organization seeks to expand awareness and emphasizes a commitment to reuse, reduce, and recycle as part of their eco-friendly commitment. The business practices are a 100% environmentally conscious effort to put little strain on the environment.
Visit the company website at https://www.wash.ninja to learn more.
About Wash Ninja, Inc.
Wash Ninja® serves the planet and autos with green-friendly mobile auto detailing services, eco apparel, and car care protection products.
Published at Wed, 17 May 2017 03:56:22 +0000