Unifycloud Announces New Version Of Cloudrecon Available Thru Microsoft's Appsource Portal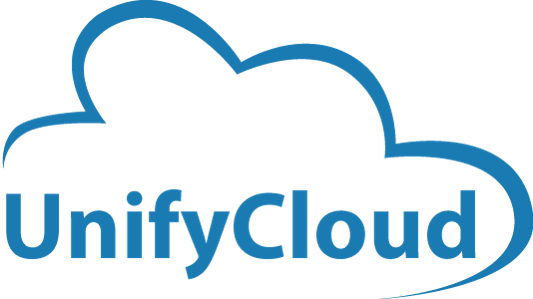 REDMOND, Wash. – May 26, 2017 – PRLog — UnifyCloud LLC announces that the new version of CloudRecon 16, consumes customer infrastructure data from ServiceNow Asset Management, delivering in an automated way, a comprehensive Cloud Strategy to customers with detailed recommendations for migrating on premise applications to PaaS, IaaS and SaaS.
CloudRecon is the only Cloud Migration tool that consumes data from multiple third party infrastructure scanning solutions. The customer benefits by using their existing, preferred infrastructure inventory, assessment, and reporting tool to assess their IT environments, instead of acquiring yet another tool to use for infrastructure inventory.
Enterprises migrating custom built applications to Public, Private and/or Hybrid cloud often miss-size their new environment. This prevents them from achieving the cost savings they expected from moving to the cloud. CloudRecon 16 provides detailed sizing recommendations for three different VM Migration scenarios, that no other cloud migration solution provides.
·         Lift & Shift for migration of existing VMs to Azure (IaaS), moving a VM in Azure IaaS with same resources (e.g. Compute, Storage, Network, Database) as exist in the on premise environment. This typically leads to over-provisioning of cloud resources. After moving to the cloud using a lift and shift model, one of our customers found they were averaging 6% CPU utilization across all their subscriptions, clearly not a cost-effective solution.
·         Rightsizing is a more efficient migration approach. Use actual performance data from the on-premise application to correctly size the VM in IaaS to maximize cost efficiency. Our experience is that this can represent 40-50% cost savings over the lift and shift approach.
·         Rightsizing and Consolidation is the most cost effective of the three approaches for migrating VMs to the cloud. After rightsizing is completed, servers are matched up to run on the same VM. For example, a high compute and low storage VM could be consolidated with a low compute high storage VM for additional operational cost savings.  Our experience is that this can represent a 60-80% cost savings over the lift and shift approach.
Customers can view all the data behind the CloudRecon 16 sizing estimates, and make changes to the recommendations using 'what-if' analysis to further optimize the recommendations based on their knowledge of the applications, their infrastructure, and the nuances of their cloud strategy.
CloudRecon 16 also identifies custom built applications that are suitable for migration to Azure PaaS, enabling businesses to achieve maximum cost savings and business agility; fully utilizing the Cloud. Like the rest of the CloudAtlas suite, CloudRecon can be downloaded from Microsoft's AppSource portal for demo and free trial here (https://appsource.microsoft.com/en-us/product/web-apps/cl…).
Co-Founder and CTO Vivek Bhatnagar "The business case for cloud computing is reducing cost and increasing business agility. Cloud Migration enables VM consolidation and the decommissioning of inefficient infrastructure. Additionally, all VMs moving to the cloud should be assessed for suitability to migrate to PaaS due to the benefit from the significant cost savings and business agility benefits of PaaS."
About UnifyCloud LLC
Based in Redmond, Wash., UnifyCloud is a rapidly growing and successful technology provider and consultancy, with a development and operations center in Noida, India. The company ranked #353 on the Inc. 5000 list for 2015. UnifyCloud is a Microsoft Gold Partner. For more information, visit www.unifycloud.com.
Published at Sat, 27 May 2017 03:49:57 +0000