Royal Links offers Free lessons for Women, Juniors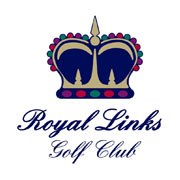 LAS VEGAS – May 31, 2017 – PRLog — Royal Links Golf Club is offering free lessons every Saturday morning for women and juniors.  Lessons are at 8 a.m., 9 a.m., 10 a.m. and 11 a.m. every Saturday.
The lessons are taught by former LPGA tour member and college golf coach Jody Niemann, who is joined by golf guru Ray Vincent.
"The clinics have gotten so popular, we increased staff to accommodate the demand," said Niemann, the general manager at Royal Links.
"This is something I am extremely passionate about," Niemann said. "I want golf to be for everyone, and teaching women and juniors is the way to making our sport inclusive."
Niemann turned pro in 1999 and qualified for the LPGA that same year. She was a tour player until 2003 when she was offered a coaching position at the University of Arizona. She coached at U of A for a second season before moving to Reno where she coached at the University of Nevada until 2008. She is the first woman to operate a Las Vegas golf course facility.
To participate in a clinic, a prior email needs to be sent to: jniemann@royallinksgolfclub.com or rvincent@royallinksgolfclub.com. Clubs will be provided.
Royal Links Golf Clubs is owned by Shelby Futch and the Scottsdale Golf Group, a leader in golf education for decades. Futch is a founder of the John Jacobs Golf Schools and was inducted into the Arizona Golf Hall of Fame in 2013. Royal Links has been locally recognized as the "Best Course in Las Vegas" in the Review Journal's "Best Of Vegas" poll, and was recognized as one of "America's Best Courses You Can Play" by GolfWeek.
Royal Links now has local, military and non-peak rates along with annual memberships. The facility features an all-grass driving range and the Royal Pro Shop has an extensive selection of traditional and non-traditional golf attire.
Royal Links, located at 5995 Vegas Valley Drive in Las Vegas, hosts traditional and non-traditional events, group outings and non-golf events, offering clients exclusive event planning and execution. To book an event, tee time or for more information, call 702.765.0484 or make reservations or online at www.royallinksgolfclub.com.
For Immediate Release:
Contact: Richard Gubbe (815) 670-2620
Published at Wed, 31 May 2017 18:18:22 +0000