Naples Florida Cleaning Company Makes Life Easier for Local Families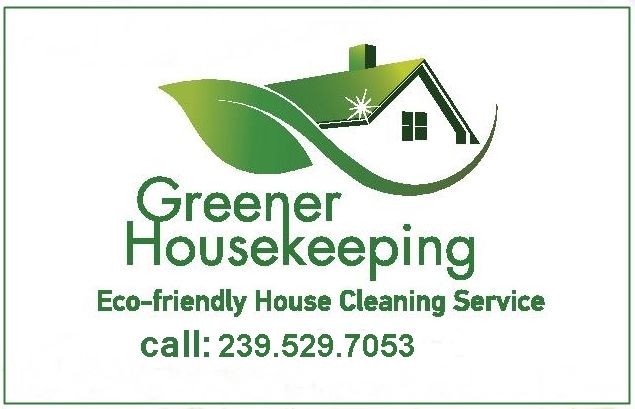 NAPLES, Fla. – June 6, 2017 – PRLog — "The majority of our clients demand eco-friendly cleaning products to best protect the health of those they love." Mr. Pischinger, owner of Greener Housekeeping, accommodates this choice of his customers by providing natural, eco-friendly products, rather than harsh chemicals to satisfy the concern that his customers express for their children and their pets.
The following are further quotes of the owner, Mr. Pischinger
"Our green house cleaning products are 100 percent biodegradable and deliver uncompromised cleanliness. We offer a wide range of cleaning services tailored to meet your specific needs and expectation of cleanliness. Greener Housekeeping is dedicated to clean your house with an attention to detail and uncompromised precision. We take the time and energy needed to restore each home to its original luster. Our job is to take the cleaning routine off of your busy plate, allowing you more time to handle the rest of your busy schedule."
Greener Housekeeping is a family owned and operated green cleaning business located in Naples, Florida. Its cleaning service is specially designed for the health and safety its customers, their family and pets with an objective to also protect the environment.
Greener Housekeeping conducted extensive research to develop a proprietary cleaning system and to avoid becoming just another parity cleaning company in Naples and its surrounding market place. This proprietary cleaning technology is anchored by its superior cleaning products, effective tools and implements and highly trained and motivated staff.
They believe cleaning does not necessarily mean harsh chemicals, bleach smell and the same cleaning product used in the whole house. They are proud to provide much more than that. Greener Housekeeping residential cleaning service provide our own cleaning products and equipment for each client and they might arrive with more cleaning products than your previous cleaner but it is for your own good. They have different cleaning products for each and every surface in your home. While all-purpose cleaners state that it is safe for them to be used on many surfaces they believe it is still a better idea to treat each surface with their own specific cleaning product. Greener Housekeeping also use the best quality microfiber cloths available for professionals. They color code them based on where they are being used in the house to ensure we avoid cross contamination throughout the house.
While these high quality green cleaning products are more expensive than regular cleaning products Greener Housekeeping house cleaning service in Naples Florida still have competitive prices to ensure green cleaning is available to more and more people in Collier County and the surrounding areas.
Contact information:
Greener Housekeeping
1305 Granada blvd. Naples, FL 34103
email: office@greenerhousekeeping.com
phone: 239-529-7053
website: http://www.greenerhousekeeping.com
yelp site for reviews: greener housekeeping on yelp
Published at Tue, 06 Jun 2017 17:38:37 +0000