Doral Chamber of Commerce Welcomes Jim McLean Golf School as a New Gold Member
[unable to retrieve full-text content]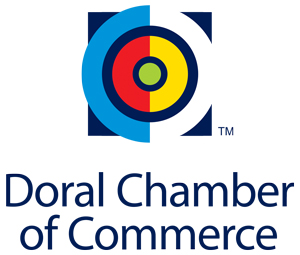 DORAL, Fla. – June 14, 2017 – PRLog — The Doral Chamber of Commerce proudly welcomes Jim McLean Golf School as a gold Member. The Doral Chamber of Commerce in partnership with businesses such as Jim McLean Golf School will continue to work together towards a common goal building a healthy economy and continuing to improve the quality of life in the City of Doral.
"On behalf of everyone at the Doral Chamber of Commerce, we extend our warmest welcome to Jim McLean Golf School!" says Manny Sarmiento, President & CEO of the Doral Chamber of Commerce.
About Jim McLean Golf School
Jim is one of the very few teachers to have taught major winners on both the PGA tour and LPGA tours. Cristie Kerr (2), Tom Kite (1), Alexis Thompson (1), Keegan Bradley (1).
Jim is a member of 6 Halls of Fame…he's in the Pacific Northwest Hall of Fame for his record as a player. Jim is in the MET PGA Hall of Fame, the South Florida PGA Hall of Fame, the Miami Sports Hall of Fame, Long Island Hall of Fame, and was recently inducted into "The World Teachers Hall of Fame".
Jim McLean has been the director of golf at 4 top private clubs in America: Sunningdale, Quaker Ridge, Tamarisk CC in Ranch Mirage, CA and Sleepy Hollow CC in New York. He was also the director of golf at the Doral Resort in Miami, Florida, and now headquarters his golf schools out of Trump National Doral. Jim has 10 golf school locations worldwide.
Since being at Doral, Jim has taught and developed many juniors and amateurs that have won on the professional stage. This includes Cristie Kerr who grew up at Doral, worked with Jim since age 14, and was the #1 ranked junior in the USA. She was also the #1 ranked amateur, and a member of the Curtis Cup by age 17. Cristie qualified for the LPGA right out of high school and would later attain the #1 ranking in the world as a professional. Cristie has won 2 majors, the U.S. Open and the LPGA, and is the all-time leading money winner of any American.
About the Doral Chamber of Commerce
The Doral Chamber of Commerce is a 501 (c)(6) non-profit, community professional service organization, founded in January 2008 by Manny Sarmiento and Carmen Lopez.  The Chamber's focus since its founding has always been to educate its members with seminars, workshops, networking and other educational events becoming "Your Marketing Right Hand".
The Doral Chamber of Commerce was created to meet the needs of a thriving business community of small to medium sized companies in Doral and surrounding areas that needed assistance and support in growing their business.  After examining their member's needs and the current economic environment, we have found that the new "e-World", Internet communities, online social relationships and education via the web are the "new" and best ways to market your business.  We provide our members and the business community in general, with networking and educational opportunities in traditional learning and online environments that together enhance the operational, marketing, and business development skills needed for success in today's business world.
Contact Jim McLean Golf School
Steven@jimmclean.com
www.jimmclean.com
Published at Wed, 14 Jun 2017 16:39:54 +0000