AsSeenOnTV.pro and Kevin Harrington Launch DRTV Campaign with Bravity®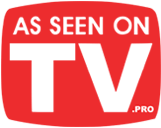 AsSeenOnTV.pro and its Product Managers announce the DRTV campaign launch Bravity®.
CORAL SPRINGS, Fla.
–
June 9, 2017
–
PRLog
— Kevin Harrington, one of the original Sharks from hit reality series Shark Tank, and the Product Managers of AsSeenOnTV.proare pleased to announce the launch of a new DRTV campaign with Bravity®.
As with skin on the face, skin on the chest will also age. Since skin on the chest is thinner, sensitive, and more delicate, it is especially susceptible to signs of aging.When sleeping on one side, the upper breast shifts over the lower breast, creating pressure on the chest's skin. Several hours in this position causes wrinkles and creases. There's a way to help prevent chest creases and wrinkles, without chemical peels, injections, or plastic surgery – there's Bravity®.
Bravity® is an anti-wrinkle, no-cup bra that provides comfortable separation and support between the breasts during sleep. Bravity's® cool fabrics, design, and easy-to-reach adjustable straps make sleeping more comfortable. Bravity® provides support, especially for pregnant and lactating women during times of swelling, as well as after breast-related operations. All while simultaneously preventing wrinkles and creases from forming.
"The creation of Bravity® stemmed from my own issues and dissatisfaction with deep creases between my cleavage," says Andrea Castaneda, CEO and creator of Bravity®. "I hated how it looked and made me feel. After hopelessly looking for options that satisfied me, I decided to create Bravity®. I am thrilled to be able to help empower women feel more confident and beautiful, with this self-care treatment. Bravity® allows women to show off their best selves."
As part of its DRTV campaign with AsSeenOnTV.pro, Bravity® will be appearing in 30 and 60 second spots set to air nationwide and feature the original Shark himself, Kevin Harrington. AsSeenOnTV.pro is comprised of an award-winning team of producers, writers, videographers, and editors as well as industry veterans dedicated to finding the latest, most innovative products and ideas, and putting them on the DRTV map.
About AsSeenOnTV.pro
Headquartered in South Florida, AsSeenOnTV.pro is a full-service production, branding, and marketing company that specializes in direct response television, short- and long-form commercials, and brand building. Based out of a 25,000+ sq ft, state-of-the-art studio, the company's creative team handles every aspect of production from script to screen to airing. For nearly two decades, AsSeenOnTV.pro's veteran staff of writers, producers, videographers, and editors has amassed more than 50 Telly Awards, thousands of prestigious clients, and over $20 million in television placements.
About Kevin Harrington
As the inventor of the infomercial, founder of As Seen on TV, and one of the original Sharks on Shark Tank, Kevin Harrington has worked with some of the world's biggest celebrities and launched some of the best-selling DRTV campaigns in history. Since producing his first 30-minute infomercial in 1984, Harrington has been involved in over 500 product launches that have resulted in over $4 billion in sales. Now, in his latest venture with AsSeenOnTV.pro, Harrington is on the hunt for the best new products and ideas, bringing them to homes everywhere through personalized DRTV campaigns featuring the Shark.
For more information on Bravity®, please visit www.Bravity.com.
Published at Fri, 09 Jun 2017 19:43:05 +0000